| | |
| --- | --- |
| Web Design: Geoff Roynon | Last Update: 1st January 2021 |
---
Images of allotment plots

| | |
| --- | --- |
| | Jan and John |
| | Ann and Paul |
| | Sonia, Mike and Abel |
| | Dave and Pete |
| | Cath and Julie |
| | Judy |
| | Becky and Nige |
| | Sheila and Pete |
| | Susan and Graham |
| | Lindie and Mike |
| | Kathryn and Phil |
| | Jo and Steve |
| | Fiona and Tim |
| | Gordon and Diddy |
| | Sophie and Gaetan |
| | Hillary and Barry |
| | Lynn and John |
---
Plot 1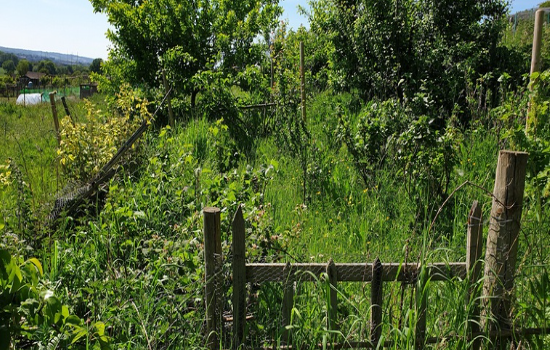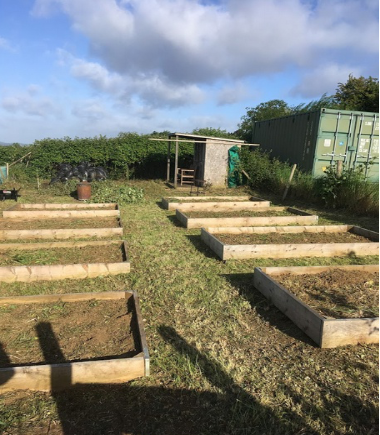 ---
Plot 2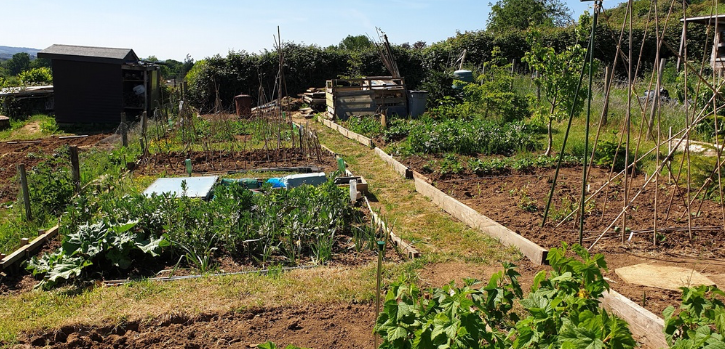 ---
Plot 3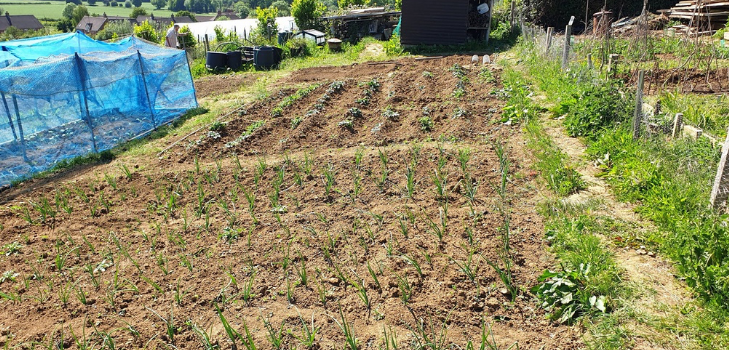 ---
Plot 4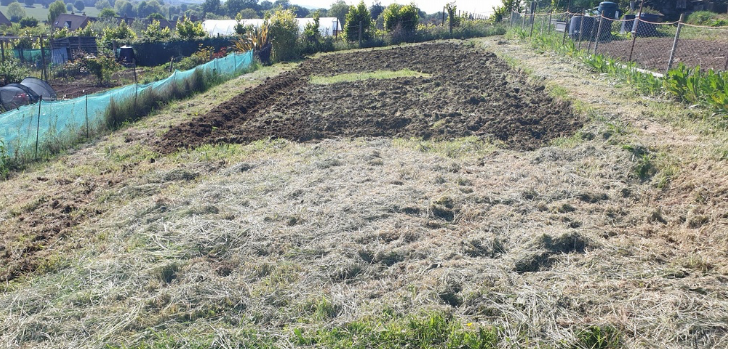 Plot 4 Before Work
Formerly a waste plot due to previously using a heavy tractor to try to drain it, but which had the opposite effect by leaving deep waterlogged ruts! After much reclamation work we were finally able to bring it into cultivation.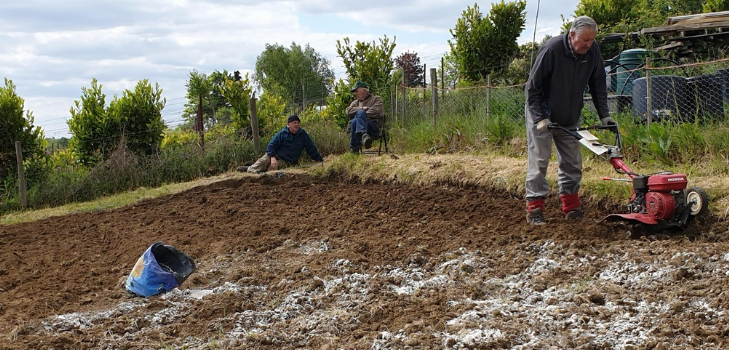 Plot 4 During Work
Pete with the HAA rotavator to break up the clods left by Chris. (Chris and Dave sitting in judgement...)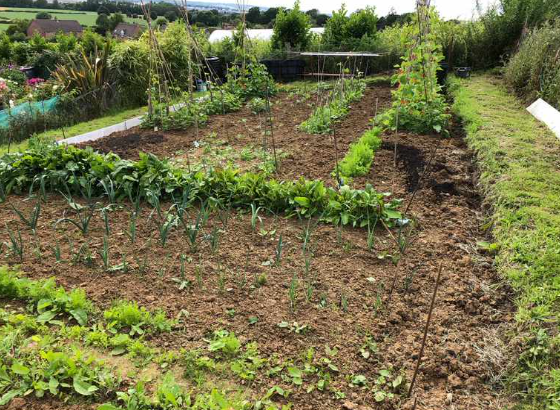 Plot 4 Final
Pete & Dave's first season's harvest from a previously unusable swampy plot.
---
Plot 5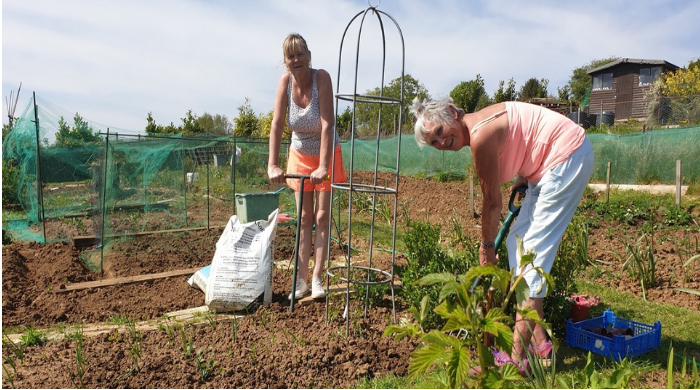 Plot 5 - Weeding the onion plot on the 23rd April - needing a good downpour!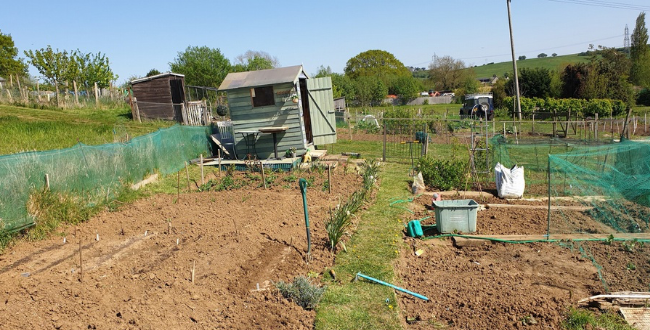 Plot 5 - Potatoes, carrots, lettuce and beetroot have been planted.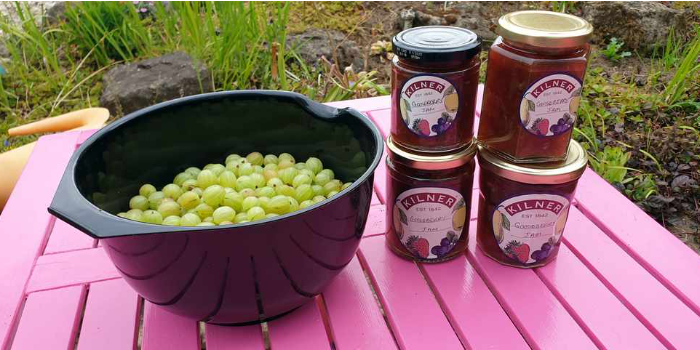 Plot 5 - Plenty of gooseberries and the first pots of jam !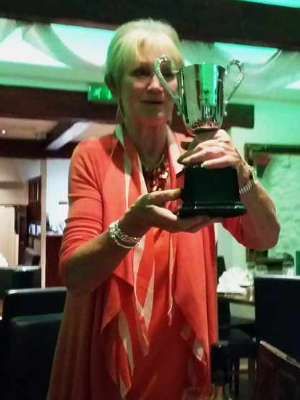 Plot 5 - Cath winning the first Village Show Cup in 2015 at the post-show dinner at the Chequers. (credit Chris Pym)
---
Plot 6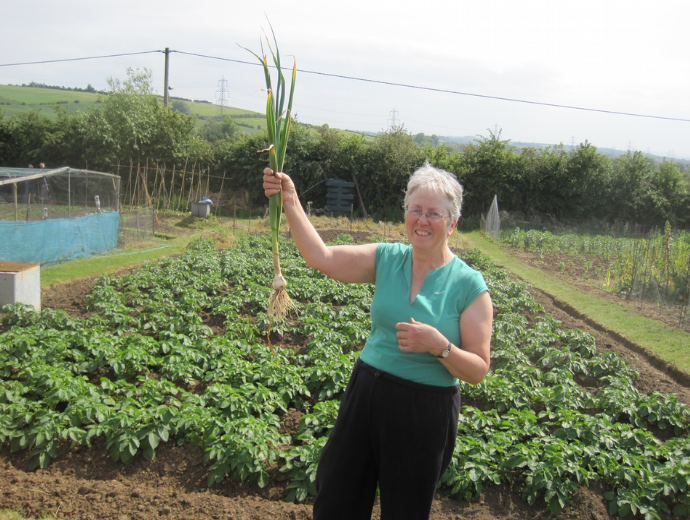 Plot 6 - First fruits of last season. And more to come from 2020!
---
Plot 7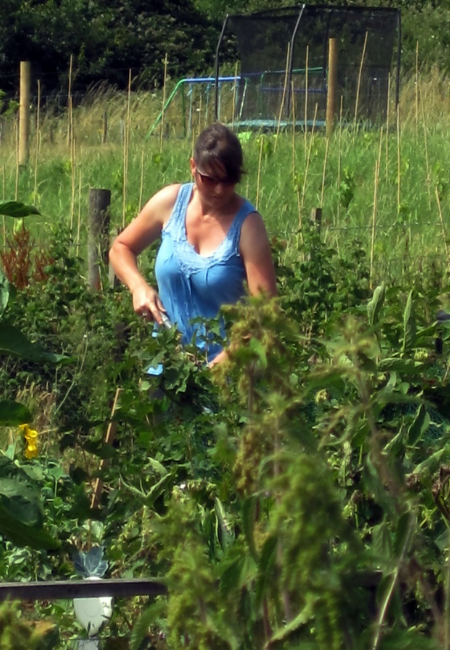 Plot 7 - Becky watering in the heat.
---
Plot 8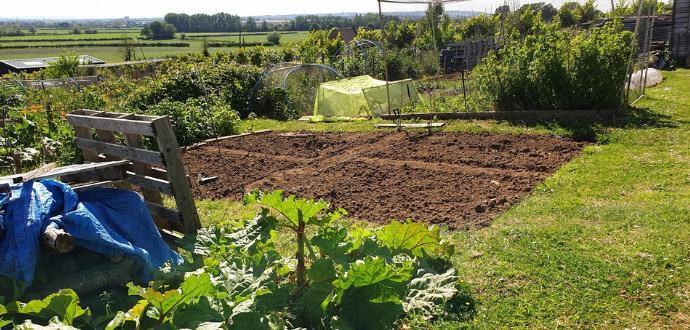 ---
Plot 9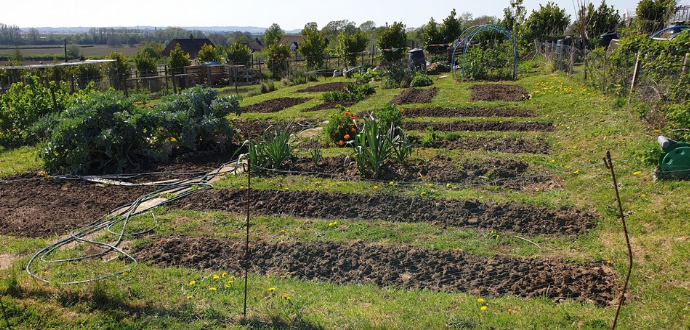 ---
Plot 10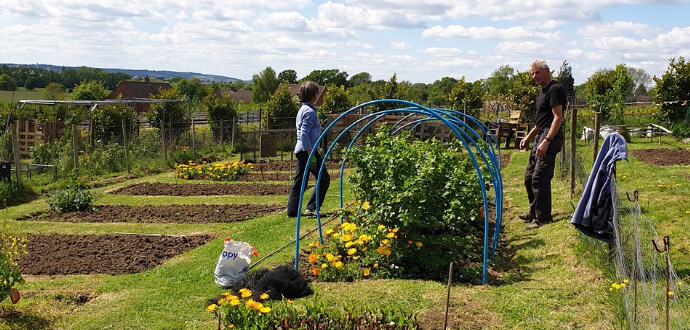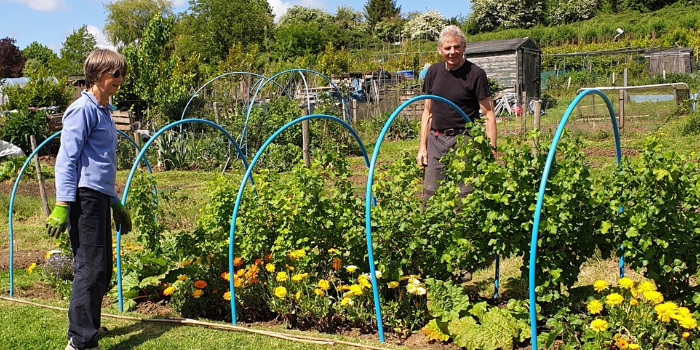 ---
Plot 11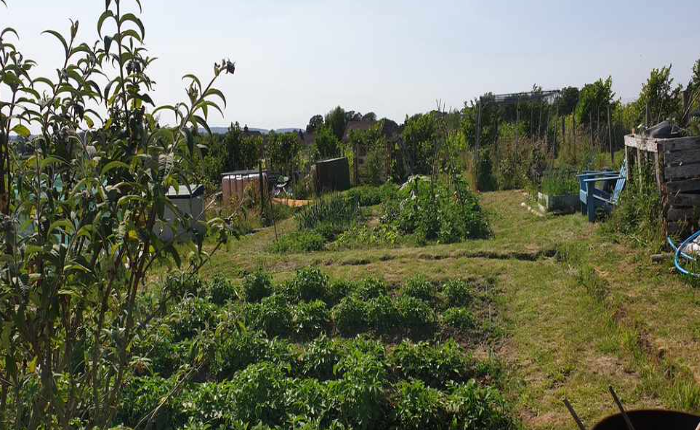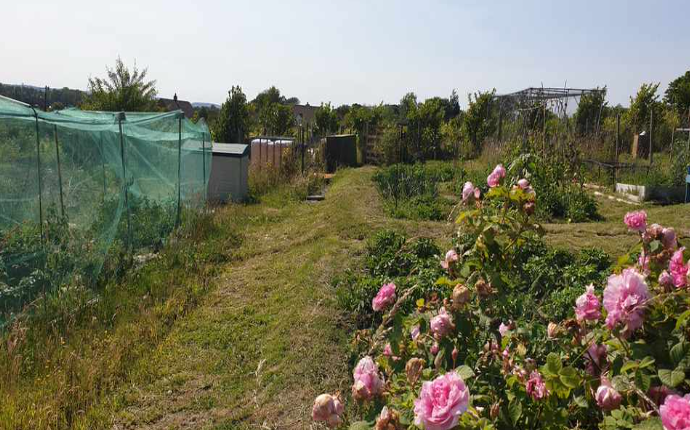 ---
Plots 12 & 13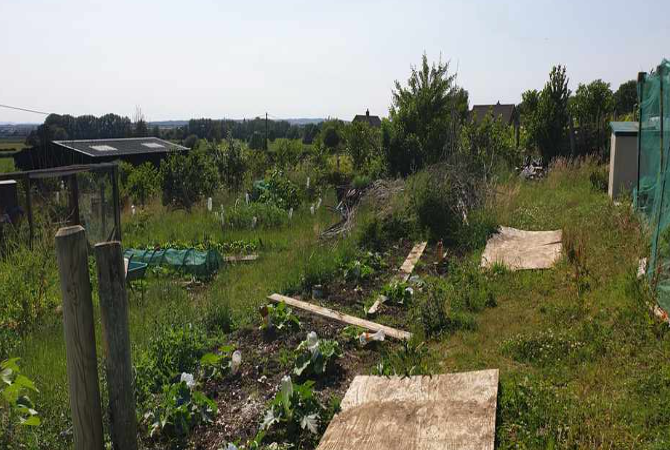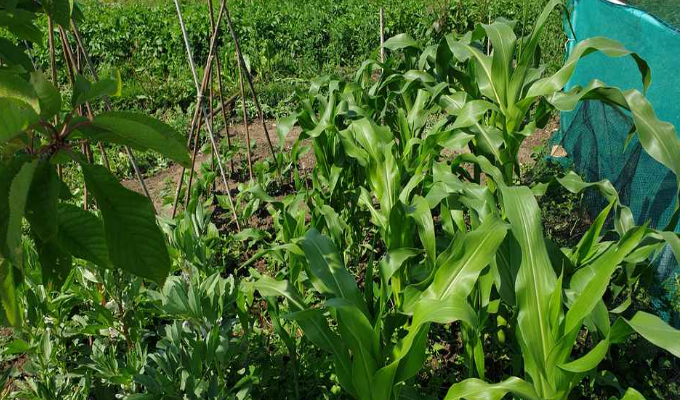 ---
Plot 14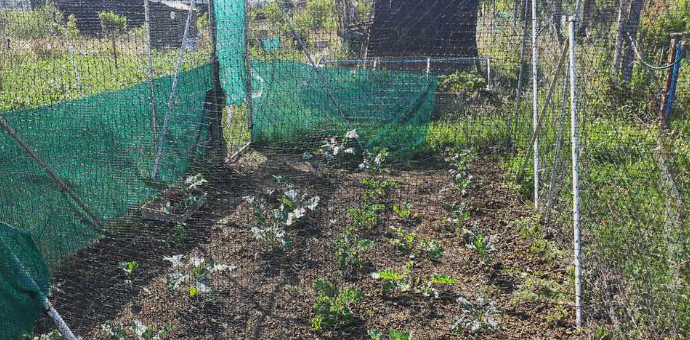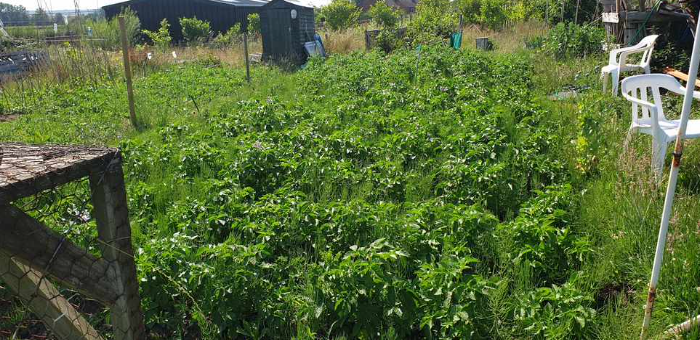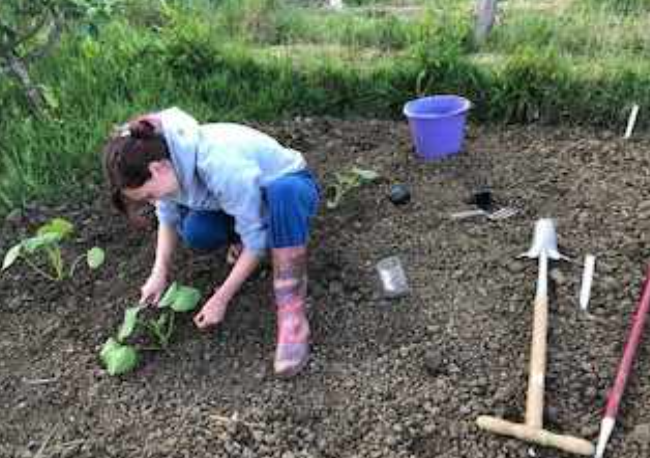 Plot 14 - Hannah helping her mother.
---
Plot 15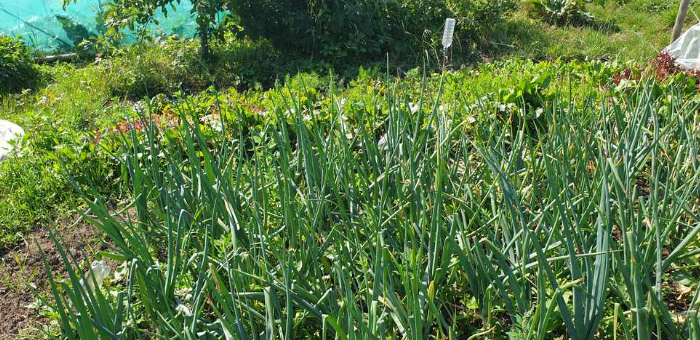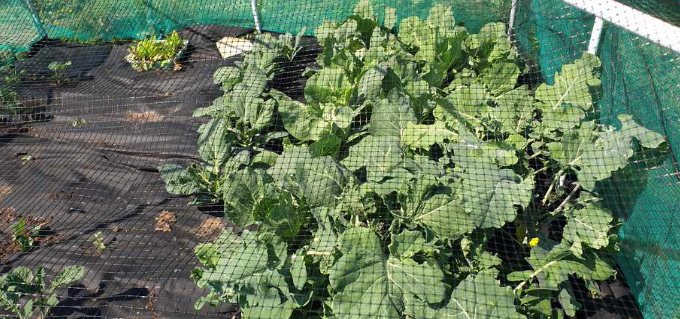 ---
Plot 17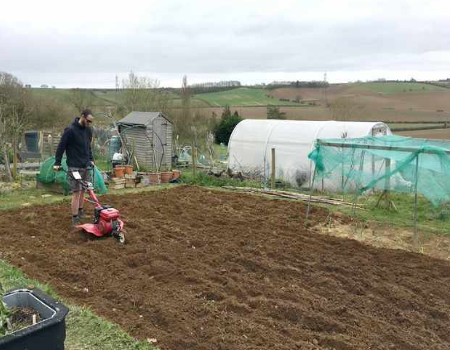 Plot 17
Gaetan tilling with HAA rotavator, after Sophie had broken the plot in from waste with the same machine.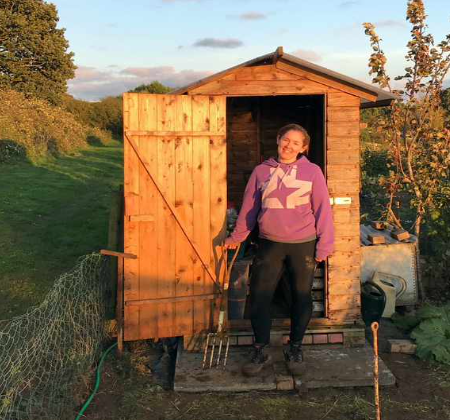 Plot 17
Sophie with their "new" shed in position. She towed it up by Landrover from a disused empty plot down by the gate. A result!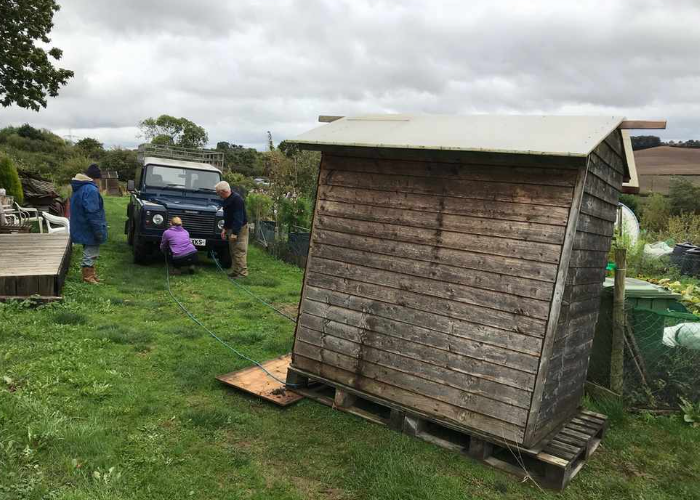 Plot 17
The "new" shed turning the corner on its skid at the top of the hill, en route from its previous location lower down by the road hedge. Sophie adjusting the tow rope.
Comment from Sophie & Gaetan
We now have an infra-red trail camera & have started using it to capture the surprising amount of wildlife that roam our plots after sundown & before any of us get out of bed...
Here are the links to what we've seen so far on the track outside plot 17. Fiona will post more of these as we get them.
Badgers: Plot 17 - Badgers
Fox 1: Plot 17 - Fox 1
Fox 2: Plot 17 - Fox 2
Fox and deer : Plot 17 - Fox and deer
Fox, deer and rabbit : Plot 17 - Fox, deer and rabbit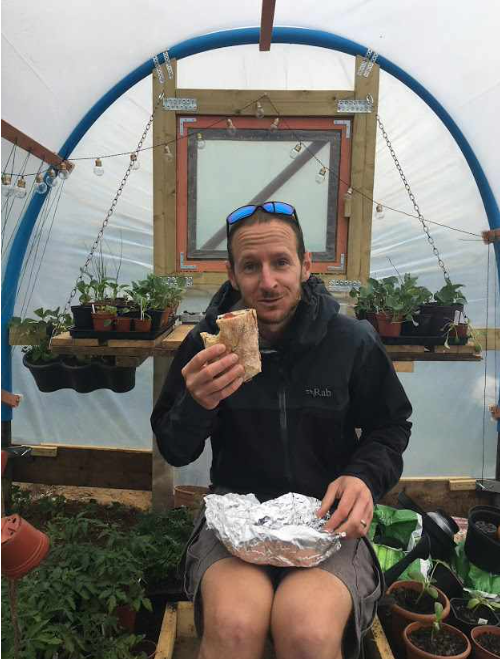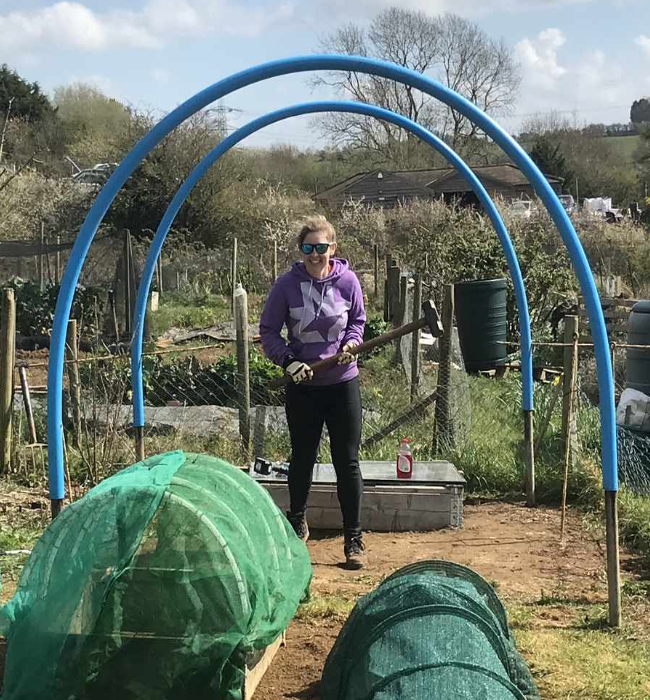 Plot 17
Sophie helping to build their polytunnel.
---
Plot 20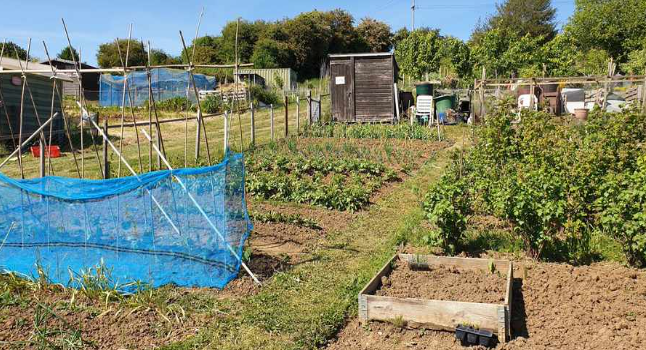 ---
Plot 21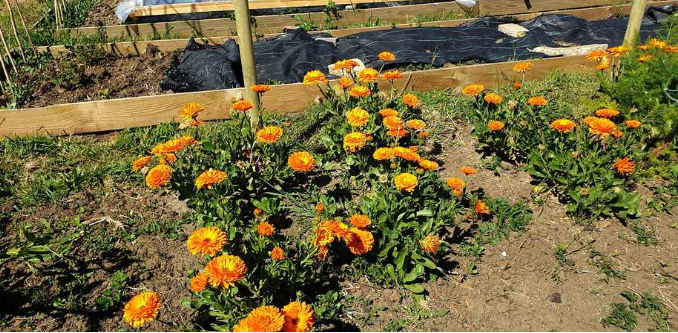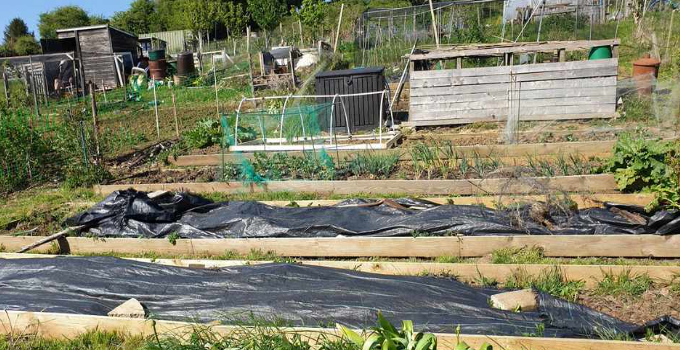 ---